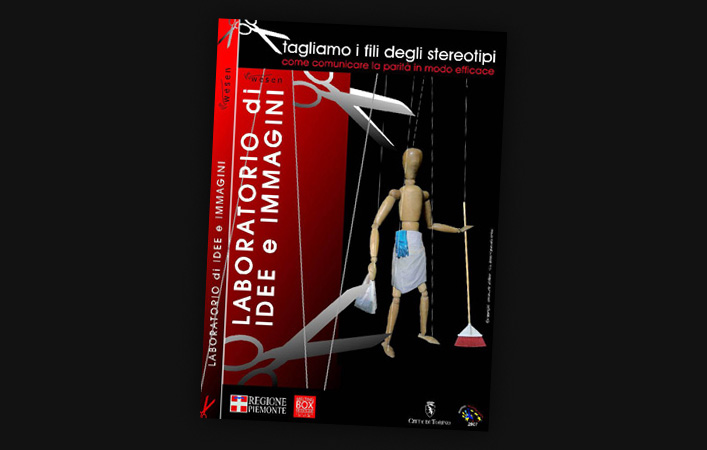 Let's cut out stereotypes' threads: Training kit
The kit analyzes the relationship between social communication and gender equality and it's dedicated to teachers and trainig agencies; the kit provides them with different materials and suggest the use of different languages.
Videoclip, tv campaign, social communication tools and work fiche are meant to stimulate students' participation.
Through the use of an interactive methodology, the kit is supposed to raise the awareness of students about gender equality and equal opportunities. The dvd also includes students works participating to the contest.