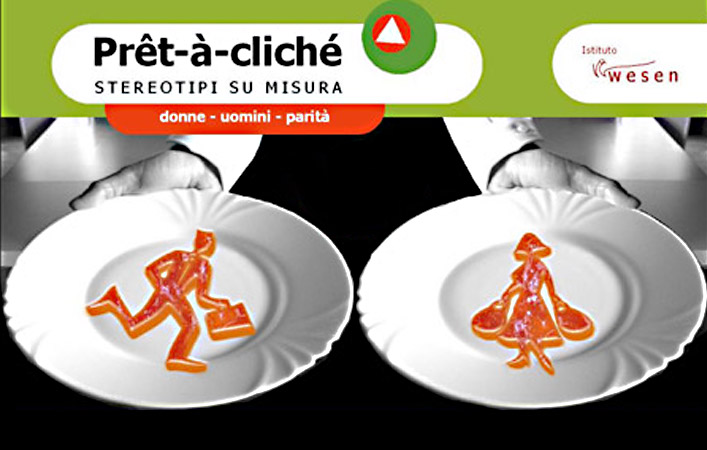 Prêt-à-cliché. Stereotipi su misura: donne, uomini e parità
The exhibition, a multi-sensorial journey to the discovery of the genre stereotypes, has travelled within the region and has reached three provinces. The exhibit has been set up in:
– Novara (March 2007)
– Asti (April 2007)
– Cuneo (May 2007)
The programme was carried out thanks to the contribution of the Piedmont Region (Equal Opportunities Council and Culture Council), the Regional Council for Equality, Provincial Council for Equality, the Novara Province, the Asti Province and the Cuneo Province.
see also: Prêt-à-cliché