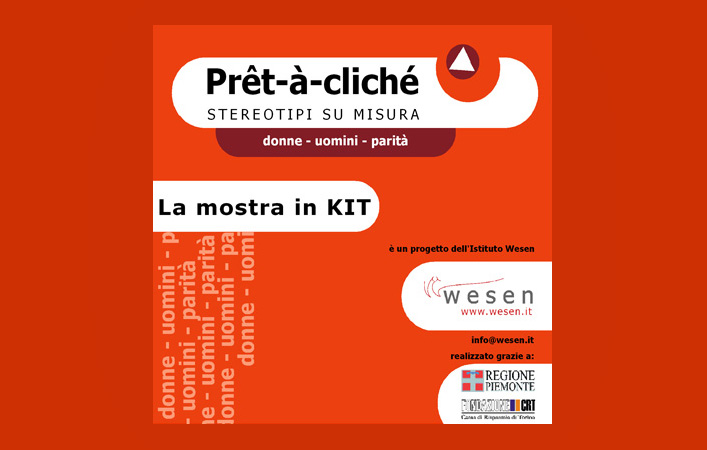 Prêt-à-cliché: from the exhibition to the kit
Prêt-à-cliche is a project realized in 2006 by the Wesen Institute; the initiative has seen the installation of a great interactive exhibition in Turin and in some Piedmontese provinces.
The whole exhibit is now available as a virtual visit that proposes the entire exhibit and widens the possibility of fruition.
Several material are added in order to go deeper into the themes and to let users print, listen, see and finally interact with the materials.